Finally got to see this.
It's a pity I was so tired, because it is heavy on dialogue, low on plot and, although it's slow and quiet, you really don't want to miss a moment.
Mike Leigh's writing is as excellent as ever - observing complex truths about choices, consequences and happiness, but always letting the observations serve the characters, not the other way around.
Every character is complexly written and every single member of the cast performs miraculously - this group of friends feels so real and the quietly shifting emotions, tensions, loyalties and perspectives in their conversations are beautifully observed.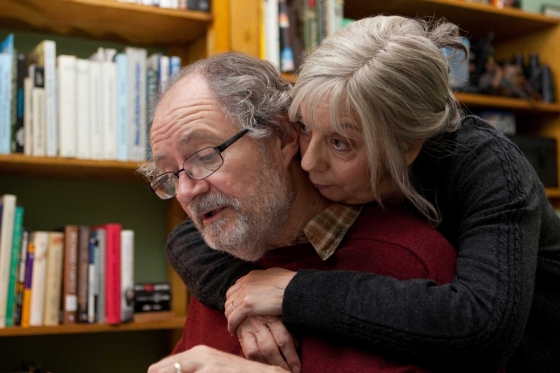 Jim Broadbent & Ruth Sheen anchor the film with spot on performances as Tom & Gerri, the stable, happy couple to whom a series of desperate, messy friends flock. Oliver Maltman brings wit and goofish charm as their son and Karina Fernandez is a mad blast as his perfectly matched girlfriend.
But it is Lesley Manville (Cannes & National Board of Review Best Actress winner) & Imelda Staunton that steal the film as two very different, bitter and chronically unhappy women that Gerri tries to get through to but possibly can't. The finale centers around Manville's Mary, and her performance is so fearless and glamourless, that it is at times difficult to watch - a manically energetic, skittish woman who never stops talking, cannot get over the hurts love and life have dealt her, will fall for (almost) any man who gives her attention, thinks she is successfully masking her unhappiness, cannot buy a decent second-hand car or take care of her garden and deeply wants to be someone her friends can confide in. She is as hilarious as she is heartbreaking, and at times downright poisonous and pathetic. It's a brave and bruising performance.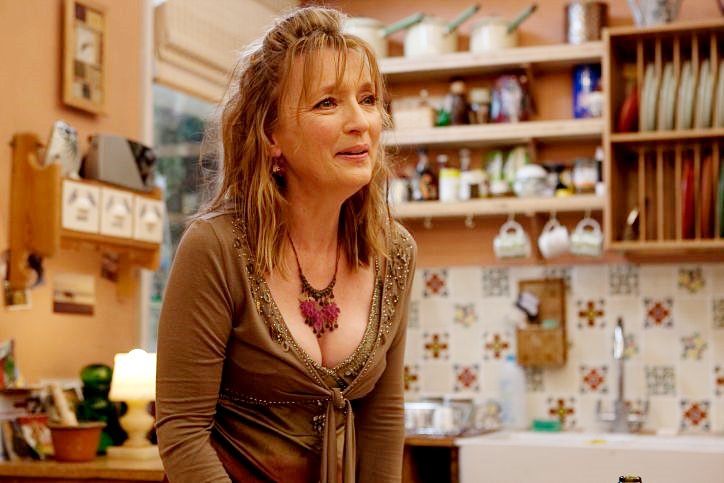 The film quietly poses questions about why some people are happy while others never seem be; why some people simply seem to make better choices; how to make someone see their own folly; whether it's selfish to enjoy the happiness of your own successful life while others can't seem to get theirs together & what can actually be done to help them? It poses no answers, but provides much richly detailed food for thought.
A tour-de-force of great ensemble acting & writing (it is ensemble writing, as Mike Leigh develops his scripts together with his cast).