Originally 18 Jan 2011: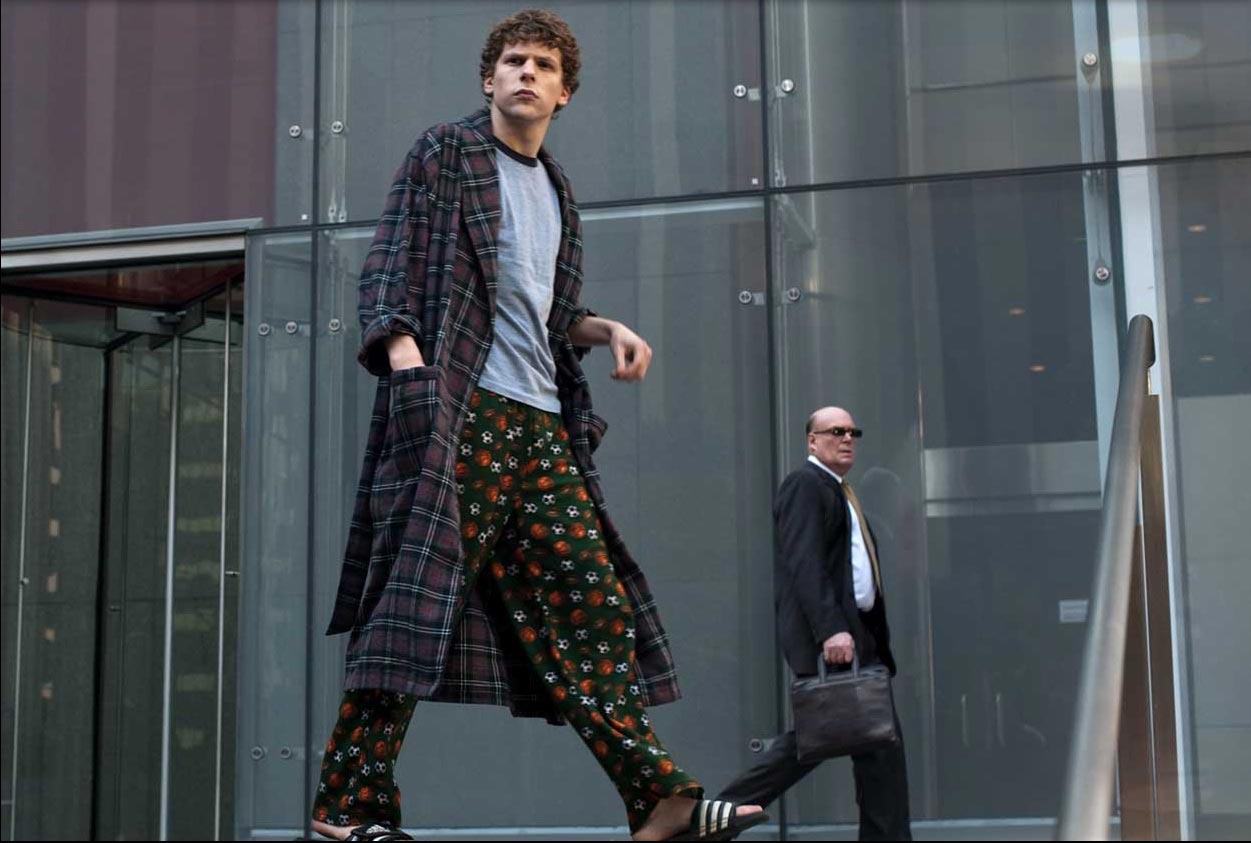 Jesse Eisenberg first came to critics' attention playing Campbell Scott's nephew / sex & women protege in 2002's Roger Dodger, and, more notably, as damaged / intelligent / pretentious teenager surviving his literary parents' dysfunctional divorce in Noah Baumbach's brilliant 2005 The Squid and the Whale.
He made his name in Hollywood in two of 2009's smarter comedies - Adventureland and Zombieland.
And then he struck gold when David Fincher cast him (over Michael Cera & Shia LaBeouf) as Aaron Sorkin's version of Facebook-creator Mark Zuckerberg.
Relishing Sorkin's famous, carefully crafter dialogue, and shading his character with all kinds of secret ambitions, resentments & insecurity, his incredibly subtle performance as the less-than-popular Harvard kid who became the world's youngest billionaire is riveting from start to finish.
Showing, in equal parts, Zuckerberg's genius & cluelessness, he nails Sorkin's themes - the cost of ambition & success, the frightening power held by kids in the internet age, the high school politics behind one of the decade's biggest law suits, and the pivitol irony of a guy who created the world's most influential social networking site, while alienating everyone who tried to care about him.
Sorkin's screenplay is not fact, and no-one involved in the film is pretending it is, but it is a detailed snapshot of the internet generation, framed as top-class drama, and Eisenberg's effortless embodiment of a massive, complex, enigmatic character will not be overlooked by the Oscars, thanks to the devoted attention of the critics awards.
'The Squid and the Whale' trailer:
'Adventureland' Trailer:
'The Social Network' Trailer:
Trailer of the year. Surely.