First posted on 18 Jan 2011:
This one is very easy to explain. Jeff Bridges is awesome. One of the most natural, effortless, offbeat actors around.
The Essential Jeff Bridges list is a long one: he has given memorable performances like only he could in The Last Picture Show, Thunderbolt and Lightfoot, Starman, The Fabulous Baker Boys, The Fisher King, Fearless, The Mirror Has Two Faces, The Big Lebowski, The Contender, Seabiscuit, The Door in the Floor & most recently won his Oscar playing run down country singer / alcoholic grappling at a last chance in Crazy Heart. And he's starred in not one, but two Tron movies & battled Iron Man!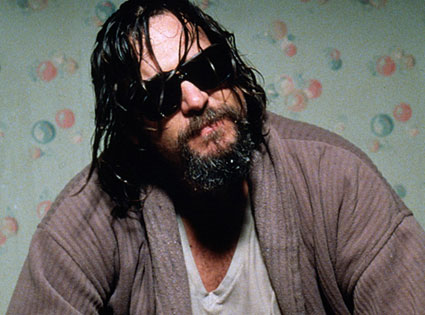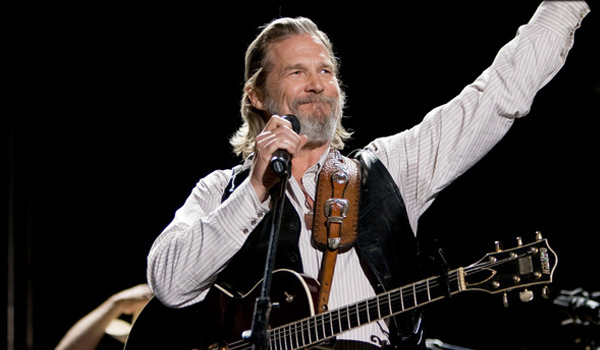 His Crazy Heart Oscar was given as much for his career as for his performance, but he really couldn't have played it better. You could believe he was born in a pair of sweaty jeans.
His signature role, however, remains The Big Lebowski. The Dude abides. Jeff Bridges has always had a laid-back quality that makes many of his roles so unexpected & enjoyable, but he reached his zenith / nadir as the ultimate slacker / bowling enthusiast: Jeffrey Lebowski (better known as any variation on 'the Dude'). No-one got Jeff Bridges quite like the Coens got Jeff Bridges.
Now, fresh off his Oscar win, Bridges is back in his cowboy hat & teaming up again with the Coens for a fresh adaptation of Charles Portis' classic American novel, True Grit, made famous by the 1969 adaptation that won John Wayne his only Oscar as Marshall Reuben J 'Rooster' Cogburn; rude, slobbish, alcohol-loving US Marshall hired by a strong-willed young girl to track down her father's murderer.
Unless the Coens messed up big time, there was no way True Grit was going to be anything less than awesome, and that Jeff Bridges was going to hit gold.
And he has. The critics mostly like it, audiences love it, and the Coens have been lauded for allowing themselves to be 'sentimental' for a change (whatever that means).
Bridges, Robert DuVall (who starred in the original True Grit) & Ryan Gosling are contending for the last 2 slots in the Best Actor race, but I'd put my money on Bridges being in.
The official trailer is legendary:
Grainy, but its the best I could find.
I'm not a fan of the Official Trailer, so here's the brilliant Teaser Trailer: